This topic contains 0 replies, has 1 voice, and was last updated by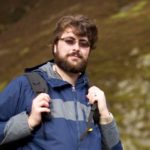 Seth Johnson 1 year, 7 months ago.
Viewing 1 post (of 1 total)
Author

Posts

January 29, 2018 at 1:38 pm

#1109

Seth Johnson

Keymaster

They began to arrive in Ulster during the seventeenth-century plantation. Among them were Sir John Hume and his brother Alexander who were granted 3,000 acres in Fermanagh. John bought out his brother and several others and became the greatest landowner in seventeent hcentury Fermanagh. However the vast majority of the Borderers did not come to Ulster as Undertakers or landlords, but as poor tenants. There is thus very little known about their migration. But their names start appearing on plantation records immediately. And by 1659, in Pender's E nis Kel1i ng For.!J;:: census, they are listed as 'principal names' throughout the settlementArmstrong, Johnston, Elliott, Irvine, Graham, Nixon, Crozier, Bell, Kerr. And nowhere in the census are they more concentrated than in Fermanagh.

Pull was the operative factor for many of the tenant settlers who came to plantation Ulster; the attraction of plentiful land at cheap prices or no, or low, rents. For very many others, it was push; dissatisfaction with their conditions in Scotland or England. In the first two decades of the seventeenth century, no other migrants felt the push so forcefully as the Borderers. For English and lowland Scot settlers, plantation Ulster must have seemed a very dangerous place. For the Borderers, it represented a refuge compared to what they sought to escape-the 'pacification' of their homeland by James VI of Scotland/ James I of England. By the beginning of the seventeenth century, the Scots Borders had been home to a unique and distinctive social system for three hundred years. Throughout that period wars were fought between Scotland and England over and through the Borders, which were ravaged· and laid waste repeatedly by advancing and retreating armies, now of the English Crown, now of the Scottish. Partly because of the instability this caused and partly because of the kind of opportunities open to the inhabitants of any borderland anywhere, the Scots Borders quickly became, and then remained, lawless. Three centuries before, when the region had become the killing ground of an endemic national war, the Borderers found that a sense of patriotism was not only a lUxury iii-afforded, it was an impediment to survival. Under such conditions the only social structure that could offer security was kinship. There then arose in the Borders a complex network of greater or lesser families, not clans in the Gaelic sense, steeped in ancient culture, but clans more in the mafia sense, existing by intrigue and force of arms.

Author

Posts
Viewing 1 post (of 1 total)
You must be logged in to reply to this topic.